You and the kids in your life will LOVE this Book
Join the New Evangelization. With Stations of the Cross Board Book, kids learn about Lent and the beautiful practice of praying with the Stations, while exploring various artistic styles and some history.
ART - Learn art methods with images of Stations
Learn about the various art forms used in the gorgeous photos of Catholic Stations from churches and retreat centers from around the world.

Learn through beautiful images and child-friendly language the origin of the Catholic Stations and how and when they came to be standardized and placed in every church.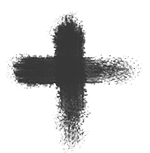 PRAYER - How to pray with Stations of the Cross
As you read the simple prayers in Stations of the Cross, you'll be teaching your child how to pray to Jesus about what he experienced and suffered during his passion and death.